Expo Day 2020
Sunday, August 30     2 - 5 pm     at Westside Sporting Grounds in Katy, TX
Join our team for a day and experience the excitement of busting clays! Learn from our trained coaches and shoot alongside our athletes. All experience levels welcome. Boys and Girls. Bring your own shotgun, or we can bring one for you. Completely FREE. Got questions? Just let us know how we can help.
Registration is REQUIRED!  Also, athletes are responsible for their own eye and ear protection. 
Our schedule that day...
1:45 pm     Arrive (please come early so we can get started on time)
2:00 pm     Welcome, Introductions, Orientation
2:45 pm     Athletes to Safety Briefing; Parents for Further Q&A.
3:30 pm     Moving to shooting stations - Beginner, Intermediate, Advanced
4:30 pm     Finish shooting, Optional Reconvene at Pavilion for Q&A.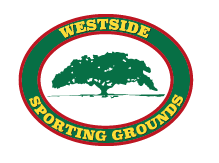 Westside Sporting Grounds is located in northwest Katy.
Their physical address is:  10120 Pattison Rd, Katy TX 77493.
Visit their website wsgclays.com for more info and detailed directions.